Selecting your new frames is one of the most exciting parts of visiting a Calgary optometrist! Your glasses play a significant role in your style, statement, and identity. When choosing your frames, here are three things you should consider.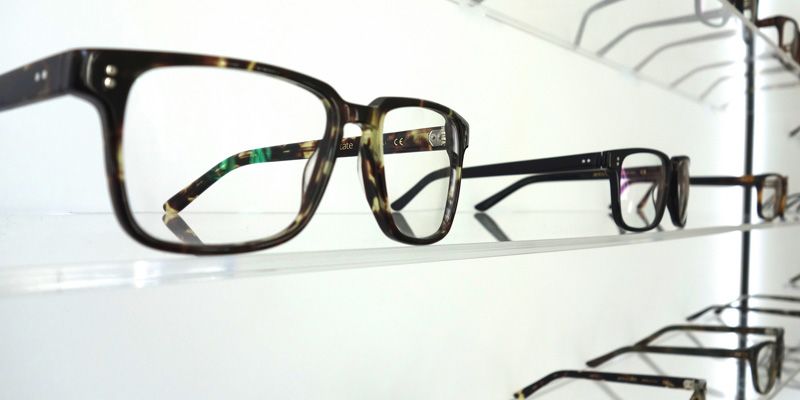 1. The Shape of Your Face
You should look for glasses that compliment and balance your facial features. Some people have long and narrow face while others have shorter, more full faces. The professionals at a Calgary eye centre can also help you choose frames that fit your eyes and nose.
2. Your Eye, Hair & Skin Colour
It's important to keep in mind the undertones of your skin colour when choosing glasses frames. Your favourite colour might not compliment your natural appearance the best. You could bring someone with you to help you determine what colour looks good.
3. Your Lifestyle & Personality
Eyeglasses make a statement when you wear them, so you need to choose frames that reflect your personality. After you visit your eye doctor in Calgary, you might have the opportunity to choose contact lenses or eyeglasses for your corrective eyewear. If you participate in sports or regular physical activity, it might be best to select contacts. On the other hand, if you work in an office or are looking at screens all day, you can choose glasses that have a blue light filter.
Advice From a Calgary Optometrist
Before you choose new eyeglasses, be sure that you have a comprehensive eye exam with your Calgary eye doctor. Your visual health is essential to your overall wellbeing. Talk to a Calgary optometrist about any concerns you may have during your exam; if you have concerns about dry eyes or pink eye, they can recommend the appropriate drops and other treatments.
When you need a Calgary optometrist, trust the experts at Urban Eyecare. Visit us at one of our two locations in Calgary for a comprehensive eye exam for you or your children. We are happy to help! Call us today! Sunridge Location (403) 280-8330 | Chaparral Location (403) 453-1211 .